RSK is a scholar of African and Caribbean sexuality, literature, and performance.



"Your colleagues are stressed — here's the smoothest, kindest way to acknowledge it in your emails," Business Insider, 24 August 2020,

"Words, Race, & the Pandemic," The Progressive, 25 June 2020, reprinted in June & July 2020 in more than 40 USAmerican newspapers, with a combined readership of more than 3 million

Bryant Park Reading Room Newsletter, comments on Chaun Webster and Jayne Cortez's work, February 2020

"Black Women's Laughter: On Paule Marshall's Legacy," Cite Black Women Blog, October 2019

"Why Serena?" Ms. Magazine, September 2019

"Mourning Paule Marshall, the Literary Foremother Who Didn't Always Love Me Back," LitHub, September 2019

"A Statement on Caribbean Digital Literature," sx salon 25 (2017)

"Trans in Guyana: Recognized but Not Protected," The Huffington Post "Gay Voices," 20 September 2013



Interviews + Appearances



Panelist, "Authoritarian Regimes & Feminist Resistance," Manhattan Neighborhood Network's International Women's Day television program special, first airing 8 March 2020

Featured Artist, "Artists Reach Out: Reflections in a time of isolation," Infinite Body blog (April 2020)

"Interview with Anton Nimblett on Rewriting and Remixing the Classics," Lambda Literary, October 2019;

Interviewed Guest, "Joyful Dirt" episode of "Where's Your Tree?" podcast (2019)

"Rosamond S. King & Jen Bervin: On Poetry, Art, & Our Dystopian Reality," Lambda Literary (2018)

Interviewed Guest, "The Brooklyn Conversation," (15 April 2018)

Interviewed Guest, "Writers on Writing" with Brenda Greene, (December 2017)

Interviewed Guest, "On the Margin" with E. Ethelbert Miller, (29 June 2017)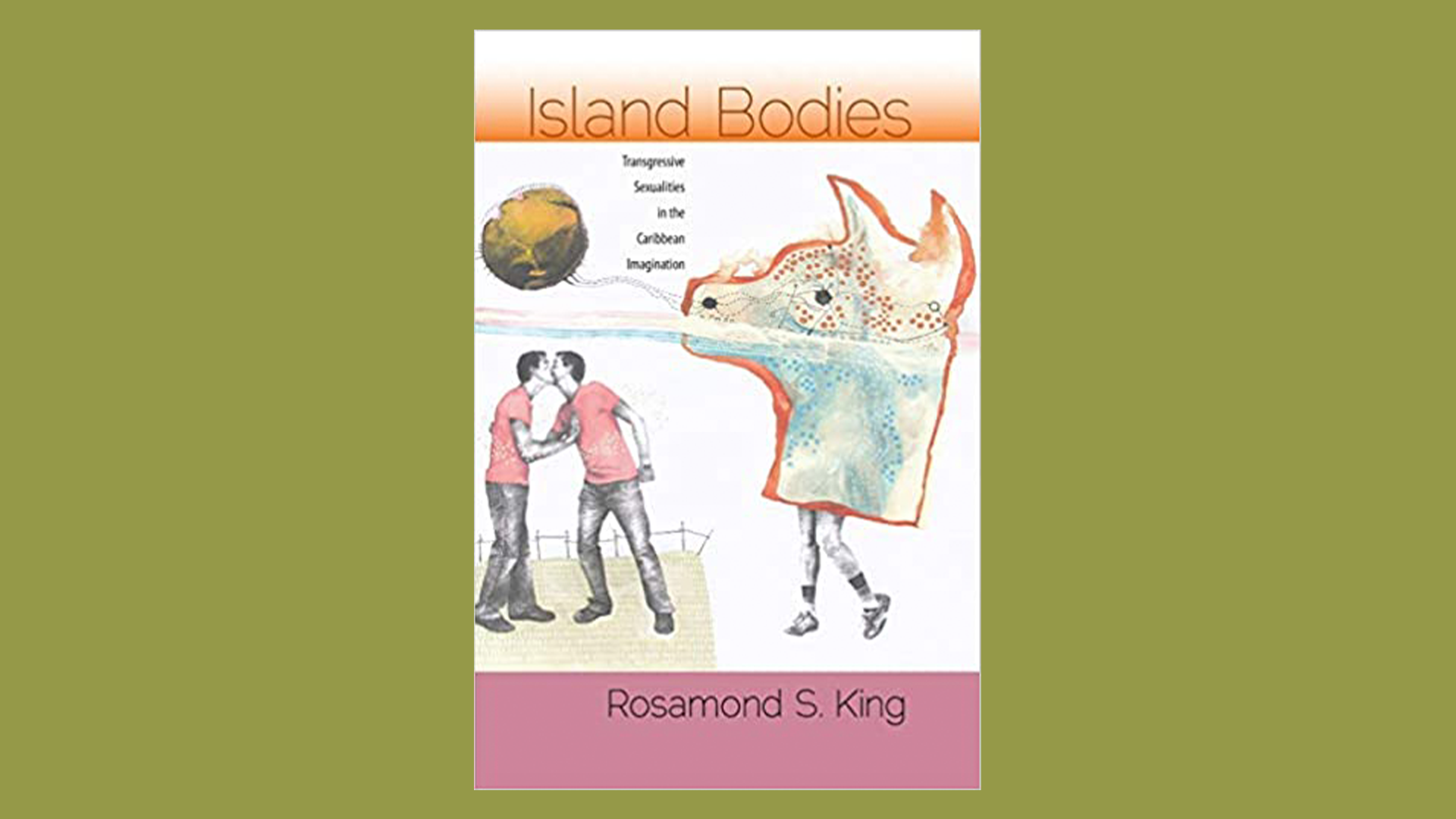 Island Bodies: Transgressive Sexualities in the Caribbean Imagination
Released: 2016
Format: Book
Genre: Nonfiction


Island Bodies: Transgressive Sexualities in the Caribbean Imagination

is unique in its breadth as well as its multilingual and multidisciplinary approach, addressing homosexuality, interracial relations, transgender people, and women's sexual agency in Dutch, Francophone, Anglophone, and Hispanophone works of Caribbean literature.

Ultimately King reveals that despite the varied national specificity, differing colonial legacies, and linguistic diversity across the islands, there are striking similarities in the ways Caribglobal cultures attempt to restrict sexuality and in the ways individuals explore and transgress those boundaries.

Available at

amazon.comThe cover artwork is by Ewan Atkinson!
"Outstanding. One of the best examinations of the dissonance between official sexual ideologies and actual social and cultural practices I have had the pleasure of reading."
—David William Foster, author of São Paulo: Perspectives on the City and Cultural Production
"A thoughtful exploration of how Caribbean women and sexual minorities are at the center of a sexual revolution that refuses containment within Euro-American concepts of identity and sexuality. This is an unprecedented sexual revolution, led by sexual minorities, transforming the region and giving new meanings to what inclusion and liberation look like."
—Amalia L. Cabezas, author of Economies of Desire: Sex Tourism in Cuba and the Dominican Republic